---
Our excellent dental team in Zanesville, Ohio,  is welcoming and friendly. We are excited to serve you during your visits with Dr. Brian Waggle. We will ensure your comfort and will explain all of your treatments to you so that you can take an active part in your dental care. We welcome you to contact Northpointe Dental today to learn more and to schedule your next visit with our dentist.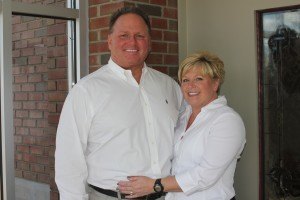 Welcome to Northpointe Dental! I am excited and proud to deliver the highest quality dental treatment and standard of care for our existing and new patients. I feel I have assembled a wonderful team to help us deliver great smiles that can last a lifetime. The team and I strive to exceed the patient's expectations everyday with state-of-the-art technology and one-on-one personal attention and comfort. Our focus is YOU, and your optimal dental health. We reward referrals for your family and friends with our $50/$50 club. Referrals help us grow as a practice to better serve the community and that, in turn, will create our legacy practice for future generations to obtain optimal dental care. I appreciate your visit to our website, and we look forward to serving you in the future.
I am a 1984 graduate of East Liverpool High School, and a 1988 graduate of Biology/Pre-Dentistry Degree from Bowling Green State University. I received my Doctorate degree from The Ohio State University in 1992. I am proud to be a member of the American Dental Association, the Ohio Dental Association, the Muskingum Valley Dental Society, and the International Association of Orthodontics.
I am certified in the technique of Straight Wire Orthodontics and I am a Preferred Provider for Invisalign® and Invisalign Teen®. Also, I am an Associate Fellow in the World Clinical Laser Institute, and I am certified in BOTOX®.
Dentistry is a wonderful profession and it allows me to change people's lives by improving their smiles and increasing their self-esteem. This dream of mine comes true every day, and I've held this goal since the 8th grade.
---
Kathy – Expanded Functions Dental Assistant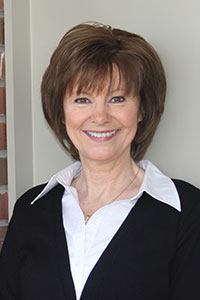 Since the day we opened our office in June of 1995, Kathy has been a valued member of our team. A home town girl, Kathy has been doing dentistry for over 25 years and is always eager to learn the newest advancements in the dental field. When not giving our patients her best, she is a devoted grandma to her 4 grandchildren: Parker, Nicholas, Noah, and Tim.
---
Kendra – Registered Dental Hygienist
Kendra joined our team shortly after graduating from Columbus State in 2011. She enjoys working together with the rest of the team to put our patients first and giving them the best care possible. Always a bright spot in our office, Kendra comes in with a positive attitude every day, ready to work and give the patients the care they deserve.
A family-oriented person, Kendra can often be found spending time with her family, husband Chris, and friends in her spare time.
---
---
Katie Barrick,  Registered Dental Hygienist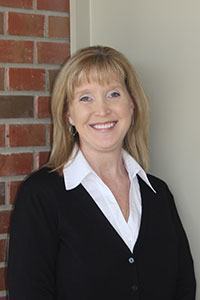 Being dedicated and caring and having a desire to help patients improve their smiles is why Katie is a great hygienist. Since joining our team, Katie has proved to be a strong team member with the ability to make patients instantly feel at home. Katie and her husband, Jeff, have been married for 21 years and have 2 children, Blake and Sophie. A lifetime resident of Coshocton, Katie enjoys reading, walking and spending time with her family.